LOCAL BUSINESSES HELP BRING CHRISTMAS CHEER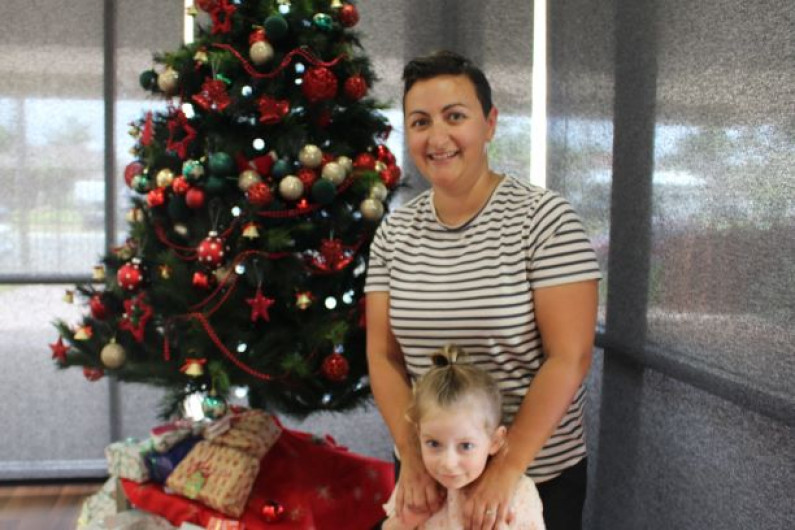 The lives of disadvantaged young people connected with
Southern Youth and Family Services have been enriched this Christmas thanks to the generosity of individuals and the local business community. For the past few months The Fraternity Club, as part of its annual Giving Tree Appeal, saw members, guests and friends busy donating gifts under the festive tree located in the club. SYFS Residential Manager Lisa Bolt was on-hand for the Presentation on December 18 to accept the gifts. These will be distributed across residential and outreach services to young people and families associated with SYFS. "It's been a difficult year and we appreciate the generosity of the wonderful people connected with The Frat," she said. The Fraternity's Vice-President Connie Sacco praised the good work of SYFS and wished everyone a safe and happy festive season. We hope those children and families in need will enjoy the gifts that have been provided," she said.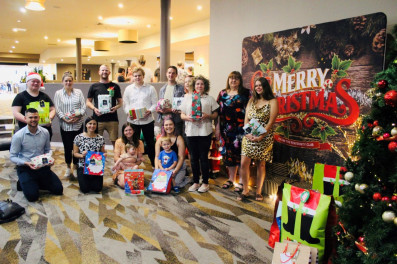 SYFS is also grateful to have the ongoing support of the Lions Club of Oak Flats and Ray White Shellharbour (and associated agencies) who in what has been a tough year for so many businesses, were able to almost double the amount of gifts donated last year. Along with Cardno, SM Brows and Beauty and SLR Consulting have between them have all provided gifts at Christmas time over a number of years for our disadvantaged young people and families.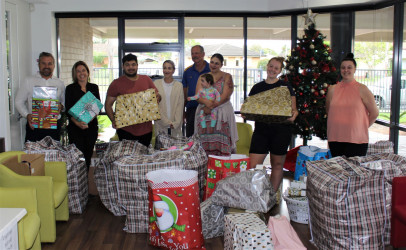 We would like to personally thank and acknowledge the following people who have been instrumental in assisting us –
Connie Sacco – The Fraternity Club
Tony Donovan – Cardno
Justine Wallis - Cardno
Amanda Manukonga – Ray White Shellharbour
Adam McGrath – Ray White Shellharbour
Steven Sherwood – Lions Club Oak Flats
Stephanie Matthews – SM Brows and Beauty
Dan Thompson – SLR Consulting Australia
For the many SYFS clients who are vulnerable, experiencing family breakdown and financial hardship, Christmas can be a particularly difficult time so we are extremely grateful to our wonderful community and all the businesses who have contributed.