New Blog Post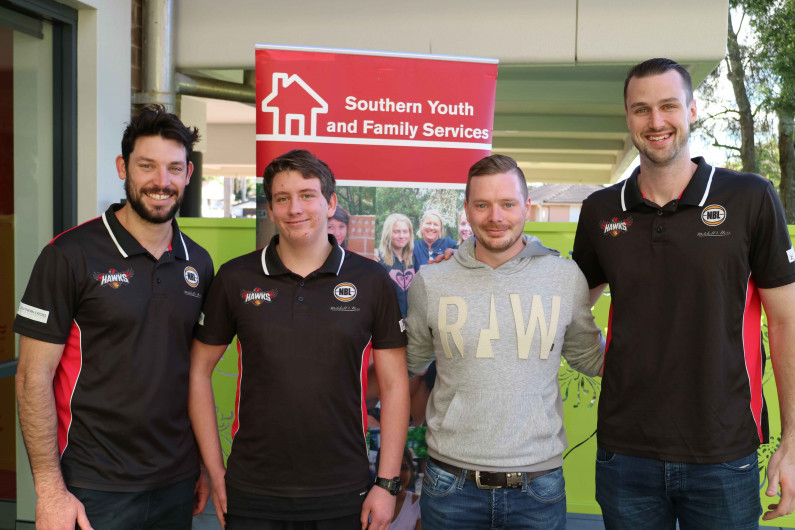 Following the extension of the partnership with The Illawarra Hawks and Southern Youth and Family Services (SYFS) for the upcoming 2017/18 Season. The Illawarra Hawks recently announced that SYFS will this year be the Hawk's Official Charity Partner.
Southern Youth and Family Services who, first joined the Club last season and immediately realised the benefits of having the young people they work closely with, interact and engage with the Hawk's players and coaching staff throughout the season.
Southern Youth and Family Services (SYFS) CEO Ms Narelle Clay, said she was thrilled to have Southern Youth and Family Services named as the Hawk's Official Charity Partner.
"We had a very positive partnership with the Hawks last year and the genuine interest and engagement the Hawks players, coaches and management have had has really made a difference in the lives of the young people in need who we support. Building on that now and becoming the Official Charity Partner is fantastic".
Hawks Commercial Manager, Jason Saladino said, 'it's an absolute privilege for the Hawks to be partnered with such an outstanding local organisation such as SYFS who do so much to support our local youth who are vulnerable and disadvantaged. The programs and facilities they have in place are designed to assist in all areas of a young person's wellbeing and development and we have seen first-hand the joy our players can bring to these individuals who are doing it tough.
With SYFS now the Hawk's Official Charity Partner we look forward to assisting them in raising much-needed funds throughout the year and working closely with them wherever possible to ensure we can provide an increased level of player engagement and support'.
SYFS would like to thank The Illawarra Hawks for their ongoing support.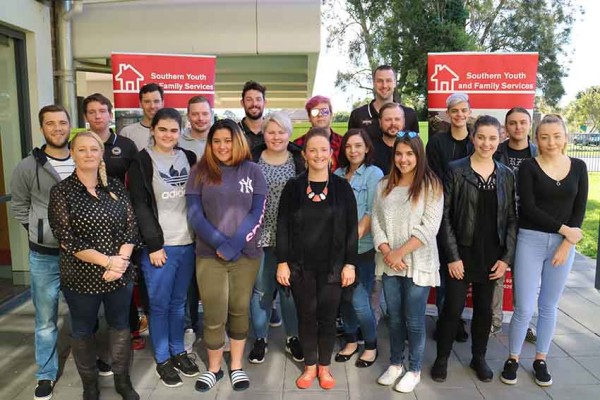 Young People and Staff meet with Illawarra Hawks Players