NEW WHEELCHAIR LIFT TO ASSIST THE WIDER COMMUNITY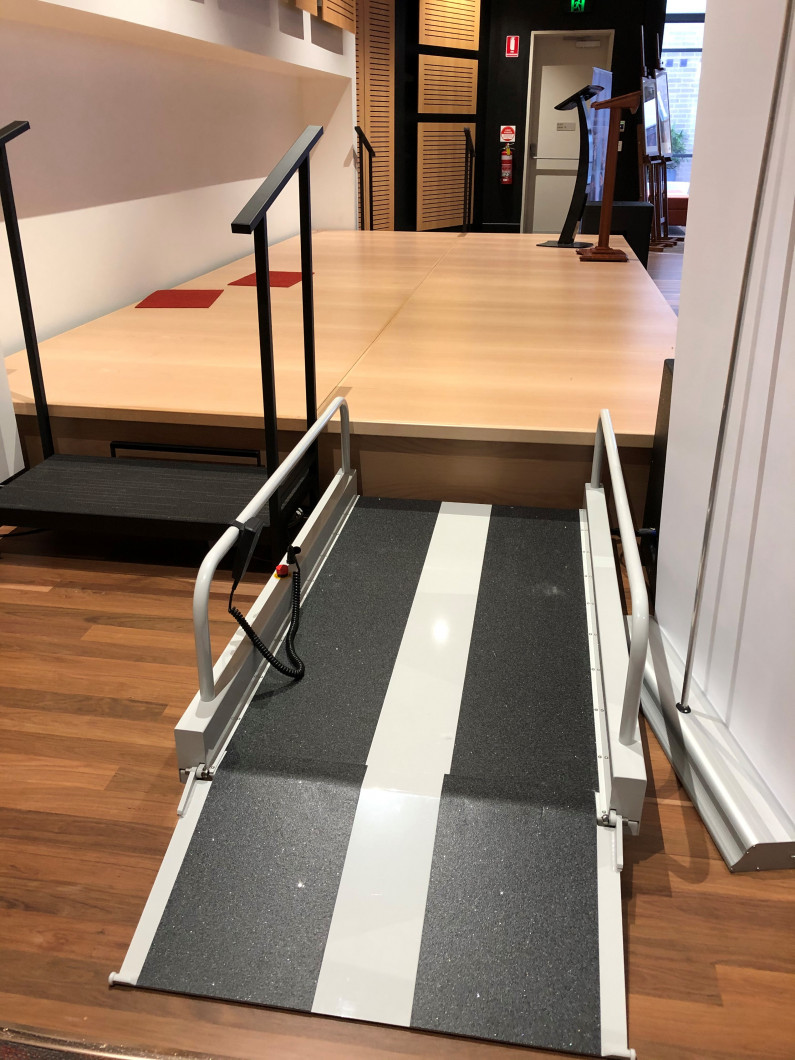 As a part of the construction of a brand-new multi-use indoor facility at its Warilla Youth and Family Centre, Southern Youth and Family Services (SYFS) have also invested in a state-of-the-art Easy Lift Wheelchair Lift.
Accessibility and inclusion are amongst SYFS core values and this lift will assist in providing easy access to wheelchair users and people with physical disabilities up to height of 830mm, making it ideal for accessing the stage in the new hall.
Best of all, the lift is completely portable and can be easily transported and rolled into position, ready for use within minutes, making it the ideal solution for situations where ramps are too steep or long, or where stairlifts and elevators are not suitable.
It is designed for both indoor and outdoor installation, utilising a strong motor and robust electronics to ensure reliability and low maintenance. The lift plugs into any normal power socket and can operate under 300kg of weight. It functions extremely easily at the touch of a button and also has a remote to suit a wide range of functional requirements.
SYFS new Wheelchair Lift is also available for hire at a rate of just $400 per day plus delivery. Delivery can be organised by SYFS and this can be quoted. Please enquire at syfs@syfs.org.au or by phoning reception on 4295 8700.