Ride4Rotary 2017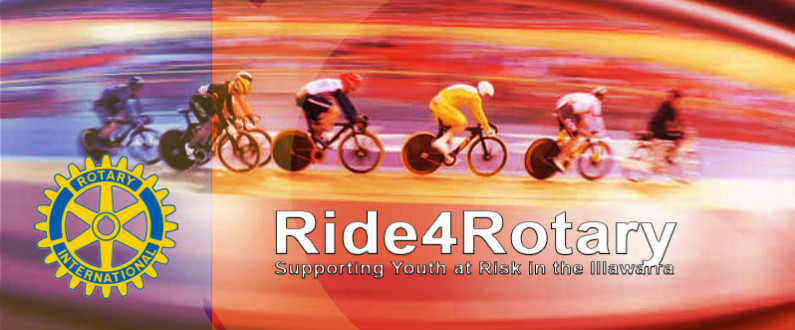 The Ride4Rotary is on again this year and will take place on Sunday May 21st at the Unanderra Velodrome.
The event continues to grow each year with many people throughout the community registering to ride and or raising money for the cause.
Southern Youth and Family Services are again pleased to be the beneficiary of The Ride4Rotary event in 2017. Ride 4 Rotary is fun and a great way to help the local youth in need in the Illawarra.
In 2016, Ride4Rotary raised over $19,000, this is confirmation of the Rotary's commitment and dedication to helping the community
So why not get involved and register to ride or support those riding. Maybe consider making a team with work colleagues or family and friends.
For more information on the Ride4Rotary and how to register please go to