SHELLIE MORRIS AND THE HEALING POWER OF MUSIC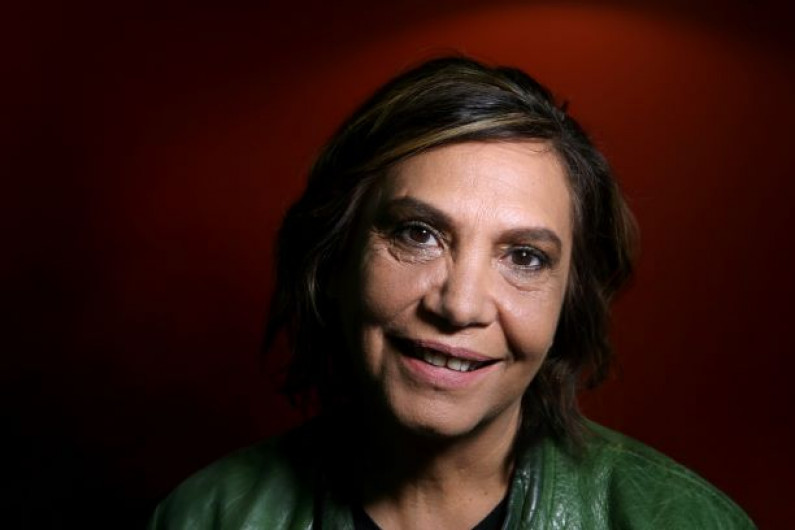 Southern Youth and Family Services (SYFS) were once again honoured to have long-time friend and acclaimed singer/song writer Shellie Morris in town during March and April to run a 3-week song writing and music workshop for local young people as part of the 'Our Voices' Youth Opportunity Program funded through NSW Government.
Shellie who has been working with SYFS young people for around 17 years, was accompanied by fellow Indigenous musician and Black Arm Band Member Troy Jungaji Brady. The pair hosted a series of song writing and recording sessions at SYFS Warilla Youth and Family Centre for many young people seeking a creative outlet by which to express themselves.
Shellie Morris speaks 20 community languages and works tirelessly within the NT and throughout Australia, visiting urban and other communities to impart her considerable life knowledge as a means of healing through music. Central to Shellie's belief is the importance of every individual having a voice and, and it is this message that resonates so genuinely and powerfully with our young people, many of whom have experienced significant hardships and challenges.
Armed with the understanding that First Nations cultures have always used the arts as a main tool for communication and education over the ages, both Shellie and Jungaji are able to effectively engage with young people all around the country regardless of their backgrounds.
One of the Young People who participated in this year's workshop Ethan, said the entire experience was therapeutic for him and provided a platform for him to express his emotions, while several of the young people stated that the value for them transcends the music and is more about the confidence they gain, meeting and connecting with new people and finding their own identity.
This theme was clearly reinforced by Jungaji who said that for him, the joy was in being able to engage with young people of all backgrounds and play a role in them growing as people, gaining confidence, and helping them find their own individual identities. He described the feeling and experience for Shellie and himself as 'priceless'.
While Shellie and Jungaji helped the young people write and record their own musical compositions and worked with entire group on a song, the value of their visits runs far deeper than the music itself with the pair being able to mentor and connect with our young people on a deeper level and share stories of their own hardships and resilience.
SYFS very much values the relationship we share both Shellie and Jungaji and acknowledges the positive impact their workshops have on our young people.
We're already looking forward to next year!