SYFS Win Recognition In Premiers Awards for Public Service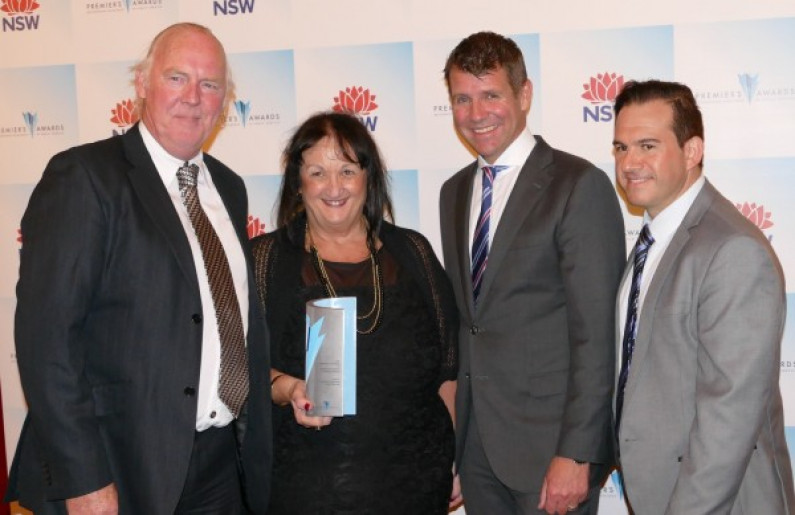 SYFS Win in the Category Reducing Youth Homelessness.
The Public Service Awards this year were presented at an event at Sydney Town Hall on the 25th October 2016. This year they were changed to be Premier's Awards for Public Service. They were aligned to the Premier's priorities for NSW. There were 12 priorities.
For the first time, the Awards were open to Non-Government Organisations. SYFS was nominated by the Department of Family and Community Services.
We were notified we were one of four finalists in the category Reducing Youth Homelessness. The other finalists were Allambie Care, Canterbury Bankstown Youth Service and Platform. Congratulations to these great services.
SYFS was honoured to win this category and Premier Baird presented a trophy at the event. In presenting the trophy Premier Baird said "Recognition for all that you do".
SYFS is proud to be part of the overall effort to Reduce Youth Homelessness and we are thrilled to be considered innovative and effective.
Well done everyone at SYFS for your part in this work and congratulations on winning this Award.